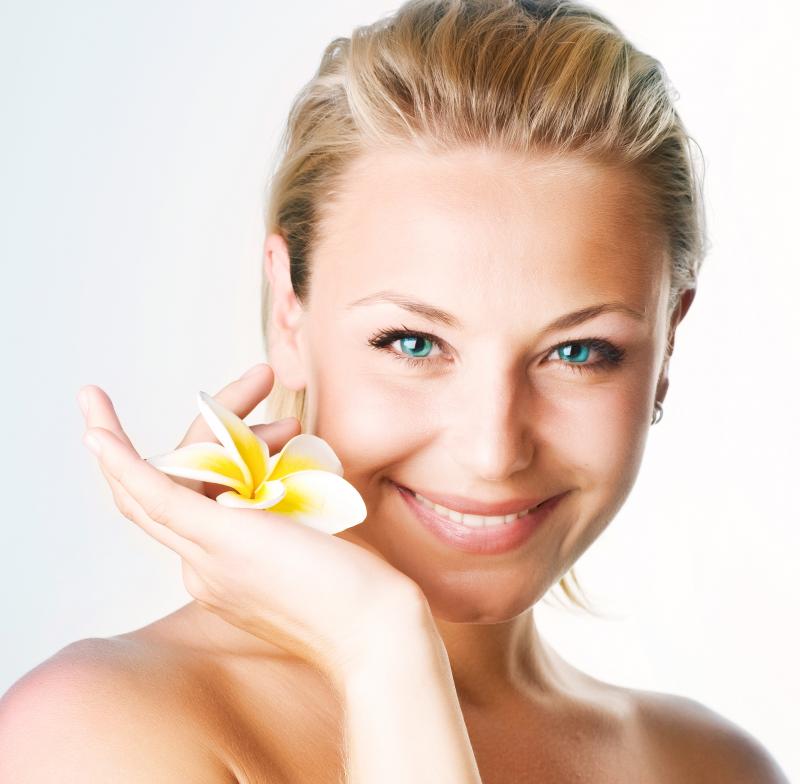 CLASSIC ROYAL TOUCH FACIAL
Performed with the unique SKIN AMBITIONS touch, this classic facial is in a class by itself. Our premier European-style facial blends timeless indulgence with leading-edge products, expertise and technologies. It includes cleansing, enzymatic scrub, steaming, gentle fruit exfoliation, extractions, antioxidant serum, moisturizing mask and a shoulder, face and décolleté massage.
PROBLEM SKIN PURIFYING FACIAL    
For: balancing problematic, oily, blemish-prone skin
Now you can solve one of clinical skincare's most difficult dilemmas: clearing, cooling and soothing problematic and oily skin types. Combining a powerful blend of alpha-hydroxy acids and natural extracts of seaweed, tea tree oil, pomegranate, vine leaves, butcher's broom, witch hazel, healing knotgrass and antibacterial tree moss, our premier purifying treatment balances sebum, controls bacteria growth, lightens skin and contracts pores. Skin is refreshed, clean and more even-toned.
TEEN RX FACIAL
Purifies, smoothes and treats acne. Helps teens gain confidence along with the complexion of their dreams. Includes product education.
C-OXYZYME BRIGHTENING FACIAL
For: correcting uneven and hyperpigmented skin.
Dark spots and discoloration are major aging factors. Even up the playing field with a highly targeted treatment for hyperpigmented skin. Our advanced brightening method corrects, blends and improves uneven skin tone, reversing damage and restoring beauty to photo-aged areas. With premium ingredients including retinol; glycolic, lactic, malic, azelaic and phytic acids; non-toxic botanical brighteners; super-vitamin C; powerful enzymes; hyaluronic acid; minerals and broad-spectrum SPF, you'll see immediate results.
GLOW FACIAL
Anti-aging pro-radiance facial
Rich, nourishing and sensuous, this age-reversing powerhouse combines Old World indulgences with New World ingredients. Learn how to get the glow back in just 45 minutes with our exclusive blend of gold and caviar extracts, peptides and HA acid.
EUROCHARM FACIAL
For: hydrating and restoring non-oily skin types
Combat aging and replenish skin at the cellular level with our exclusive seven-layer luxury facial. Powerful pomegranate and marigold extracts calm skin, promoting rapid cell regeneration, collagen production and elastin growth. Pure, potent vitamin C destresses, healing dryness, increasing elasticity and restoring balance and tone. The massage phase is enhanced by our unique, high-penetration honey-rose cream for supple, delicately perfumed, radiant skin.
CAVIAR

&

CARAT FACIAL
Anti-aging pro-radiance facial
Rich, indulgent and nourishing, this anti-aging powerhouse is the ideal pre-event treatment, as a luxurious treat or as part of a regular restorative regimen. Tried-and-true old world indulgences are combined with new world innovations to maximize results. Includes: pure honey for promoting tissue growth and refining texture; caviar for plumping and intensifying moisture; vitamins, minerals, amino acids and gold extract for instant repairing and reducing signs of aging. Lactic acid, gold scrub and gommage deliver double exfoliation, followed by a nourishing and rejuvenating Honey Gold + vitamin A rich Seabuckthorn massage. Finish with a luxurious Caviar application for illumination and extreme brightening. Skin is radiant, nourished and glowing.
INFLAMMATION NO-MORE-SENSITIVE SKIN FACIAL
Our state-of-the-art layered treatment is beneficial for many problematic skin types, including over-exfoliated, over-treated, menopausal, rosacea-prone and sensitive skins. With LED light, lactic acid, pomegranate, plant-derived stem cells and peptides, this treatment has all the tools for calming and soothing, reversing sensitivity and restoring balance for fresh, radiant skin.
OXYGEN RX INFUSION FACIALS
Now you can enjoy the natural anti-aging technology used by celebrities on the red carpet! After we replenish skin with optimum hydration, reduce wrinkles, even skin tone and boost the rapid absorption of clinical serums, you'll see an instant transformation, visible lift and youthful plumpness. Repeat treatments recommended for maximum results.
BRIGHT EYES ANTI AGING TREATMENT 
For: complete anti-aging eye care
Too often neglected, dazzling eyes light up the whole face, lending a youthful glow. Our full-spectrum eye care system relies on a combination of state-of-the-art mechanical technologies and leading-edge ingredients to smooth away fine lines and wrinkles, redress dryness and treat other eye contour problems. Stimulates skin's natural rejuvenation process and encourages lymphatic drainage with unique acupressure-style cooling massage.
MICRODERMABRASION

&

OXYGEN FACIAL
Smooth away fine lines, eliminate dead cells and restore your natural radiance with our simple, yet highly effective trio of chemical exfoliation, mechanical buffing and pure oxygen. Our esthetician customizes a glycolic or lactic exfoliation to your skin's needs, then uses gentle microdermabrasion to retexturize your complexion, finishing with clinical grade oxygen and a vitamin-mineral application to lighten age spots.
PEEL DELUXE
Have a skin problem? We have the peel for you. Choose from the VIP Peel, Jessner, TCA, Herbal Light and Herbal Deep. Consultation required.
MEN'S DELUXE FITNESS FACIAL
Choice of pampering, deep clean, hydration or brightening (for sun damage) customized specifically to the needs of men's skin. Includes cleansing and purifying, extractions, exfoliation, massage, anti-aging serum, a deluxe eye treatment and product recommendations to suit any lifestyle.
HYDRO-FACIAL TREATMENT
This is a must-have for congested skin. Our Hydro-Facial purifies the skin and infuses moisture resulting in glowing and supple skin. Ideal for in between seasons and to help absorb skin care products!
FACIAL   ADD-ONS
Beautiful Eyes and Lips – Add to any facial to brighten, nourish and hydrate dark circles, eye contours, crow's feet and dry lips.