Nefertiti Botox Neck Lift
---
Nefertiti Neck Lift
The Nefertiti Neck Lift, named after the Egyptian Queen known for her smooth neck and sculptured jawline, is a procedure using Botox to redefine the jawline, soften marionette lines and lift sagging neck muscles. Botox injections are applied along the lower jawline, decreasing the downward-pull of the cheek by muscles under the jaw. As the downward-pulling muscles are relaxed, the upward-pulling facial muscles hold the cheek up without resistance. The Nefertiti Neck Lift reverses the balance of muscle power, giving a toned and defined jawline. Muscle relaxing injections into the jawline and upper neck create an upward movement of the skin. The Nefertiti Neck Lift provides a sharper–looking jaw line border and also uplifts the corners of the mouth.
The Nefertiti Neck Lift provides a definitive change and with consistent treatments, keeps the jawline taut, straight and defined.  A highly effective treatment that can turn back the clock with tighter, tauter skin for a sharp and contoured jawline and a smooth, sleek neck.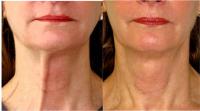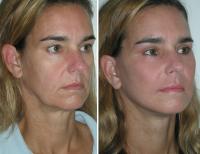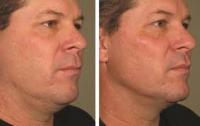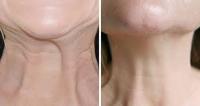 *Skin Ambitions patients have been known for complete satisfaction of completed treatments, but results may vary depending on the individual. No guarantee is provided or implied.